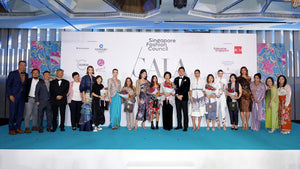 Matex X Singapore Fashion Council @ Gala 2023 – Kebaya Re-Imagined
Matex is a proud sponsor of the Singapore Fashion Council (SFC) Gala Event 2023 (Kebaya RE-Imagined).
The Gala continues to feature our Singapore Stories Runway –a showcase of unique looks by 30 of the most talented designers in the industry. Models strutted down the runway in stunning, one-of-a-kind pieces that draw inspiration and innovation from our unique cultural tapestry.
It was an unforgettable and reimagined evening of glitz and glamour!
Matex Singapore
Follow Matex @ Facebook
Follow Matex @ Linkedin
Visit Matex Website @ Matex
---