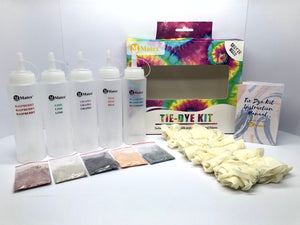 Matex Tie-Dye Kit - The Sustainable Solution for Clothes Remake
Matex 2023 recent CSR program of (MIM) & (HPPS - Staff Bonding) @ Henry Park Primary School.
We shared with the teachers and students on the Journey of Sustainable Colour, the importance of being sustainability and how we can do our part to contribute back to the Environment & Singapore Society.
This is a great opportunity for us being a global leader in clean colour science to be able to share our understand on the impact of being sustainable and promote a creative & meaningful effort for clothes remake through our developed product "Matex Singapore Tie-Dye Kit".
It is important for our society young and old to understand that being limited in natural resources does not mean we cannot do our part to be circular and create better sustainable ways of living.
Matex Singapore
Follow Matex @ Facebook
Follow Matex @ Linkedin
Visit Matex Website @ Matex
---